The new chapter of Antria has now be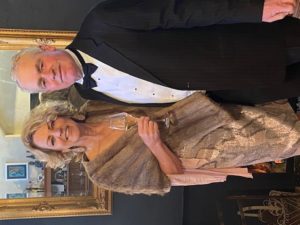 gun with Caro Gatley & Hugh Robinson purchasing "her" in March 2020. With extensive travel in NZ and worldwide they know what's required to go the extra mile for their guests.
Caro has a background in Hospitality with a passion for food made with seasonal and locally sourced produce and a refined pallet and interest in fine wines. She maintains an insurance practice in the North Island and delivers outstanding care and service to her clients in the same way she does with her Antria guests.
Hugh a former farmer loves nothing more than "chewing the fat" with travellers from NZ and Abroad, keen to hear their stories. He loves all things to do with the land and works in the wine industry maintaining the vines and grapes ready for the seasonal harvest.
Caro & Hugh look forward to welcoming you to share in our place and piece of paradise that is Antria Lodge.